THE WAIT IS OVER
A New Day in Napa is Here
The views, the vineyards, the experiences you love, welcome you back. A new day in Napa has arrived.
It is time to rediscover your joy. To indulge in the simple pleasures of a locally-sourced meal accompanied by an exquisite bottle of wine. It is time to take a soothing swim while gazing out onto nothing but miles of rolling hills and vineyards. It is time to reconnect with loved ones and yourself. It is time for Napa Valley. We can't wait to welcome you to Carneros Resort and Spa.
Safety Measures
There is nothing that matters more than our collective health and wellbeing. Our team continues to monitor information from the Centers for Disease Control and Prevention (CDC) as well as our local agencies and city officials for updates and guidance, and to ensure our safety precautions and cleaning protocols are in line with CDC recommendations. Please click here to view the resort's complete Safety Plan.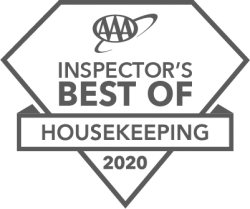 Take Comfort
The resort is situated on 28-acres in Napa Valley's rural Los Carneros region, surrounded by rolling vineyards and picturesque countryside
All Cottages are private, standalone buildings, with no elevators, shared walls or indoor corridors
All Cottages feature expansive backyards and outdoor living spaces with fire pits, lounge furniture and a dining area
Private Residences are available, including three-bedroom Homes equipped with a gated entrance, a gourmet kitchen and dining room, lush courtyard, hot tub and rooftop sun deck for added privacy from other travelers
The resort's expansive grounds are divided into 17 separated, charming neighborhoods, with beautifully-landscaped outdoor pathways and walking trails
Carneros Resort and Spa is home to two separate Pools, allowing ample space for social distancing
All Cottages feature Plum wine dispensers for contactless Napa Valley wine service at your disposal
Napa Valley is a haven for outdoor adventure, including cycling, biking trails, kayaking and hiking
What To Expect
Face Coverings: we require that you wear a mask when inside shared spaces as well as outdoors in public areas when social distancing is not feasible.
Resort Dining: Outdoor dining only is offered at FARM, Boon Fly Cafe, Market and Hilltop Dining Room. Reservations are recommended as seating is limited.
Cottage Dining: The option to enjoy contactless Cottage Dining is available. Orders will be delivered to your cottage and dropped off at your doorstep. Please call Cottage Dining to arrange for tray pick up.
Housekeeping: Turndown service is not offered at this time.
Pools: In order to provide proper social distancing, we have reduced seating and limited the capacity of guests in hot tubs and pools. Please visit our Pool Attendant for assistance and to be shown to your seat or cabana.
Spa: The Spa is open for resort guests to enjoy.
Fitness Center: The fitness center is closed, but we invite you to enjoy our outdoor wellness classes.
We thank you in advance for your understanding during this time.